Doctor in My Pocket is proud to be involved with community health providers, Monash Health, SEMPHN, Central Bayside Community Health and Alfred Health to deliver the COVID-19 Positive Pathways Program to manage low risk COVID-19 positive patients who have minimal symptoms and are living in the community. The program provides clinical care, monitoring and support for all people who test positive for coronavirus (COVID-19). In particular, the program ensures that patients who are at risk of deteriorating are identified early and transitioned to higher levels of care.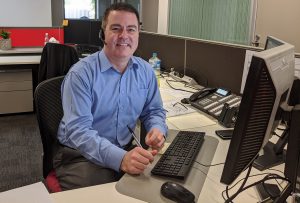 The program was initiated by the Department of Health and Human Services and Safer Care Victoria to ensure that all Victorians with COVID-19 are offered:
• Monitoring and regular 'check ins' to manage symptoms and identify rapid deterioration through primary and community-based care, with access to specialised health service clinical expertise.
• Active in-home programs to reduce presentations and admissions, and reduce the risk of infection to other patients and hospital staff.
• Health, welfare and social support to assist people through illness and isolation. This includes connecting individuals with an Atticus Health GP if they do not already have one, and connecting and referring people to service providers for other needs such as mental health and pharmacotherapy.
Brett Thiedeman – Partnerships Manager.